At Optima Wealth, we believe advice starts with you. By understanding where you stand, what you want to achieve and what your intentions, values and objectives are, we're able to build a foundation for meaningful and rewarding journey.
How we define advice
The strategies we develop different from investor to investor because we take a holistic approach; looking at a range of factors to help achieve your investment goals and enable a more fulfilling life. We keep you involved in your portfolio to give you a better understanding of how your wealth can energise your life, and every year we undertake at full review with you to provide a clear understanding of where you are and where you're going.
Our advice goes beyond investments and markets because markets are unpredictable. We avoid speculation of active fund managers or by stock picking because they add unnecessary risks with little or no long-term reward and often leave investors short changed. Being independent, we have the freedom of being able to advise in line with global best practice and prioritise what we can control for our investors; things like investor discipline, lower fees and what you're actually trying to achieve.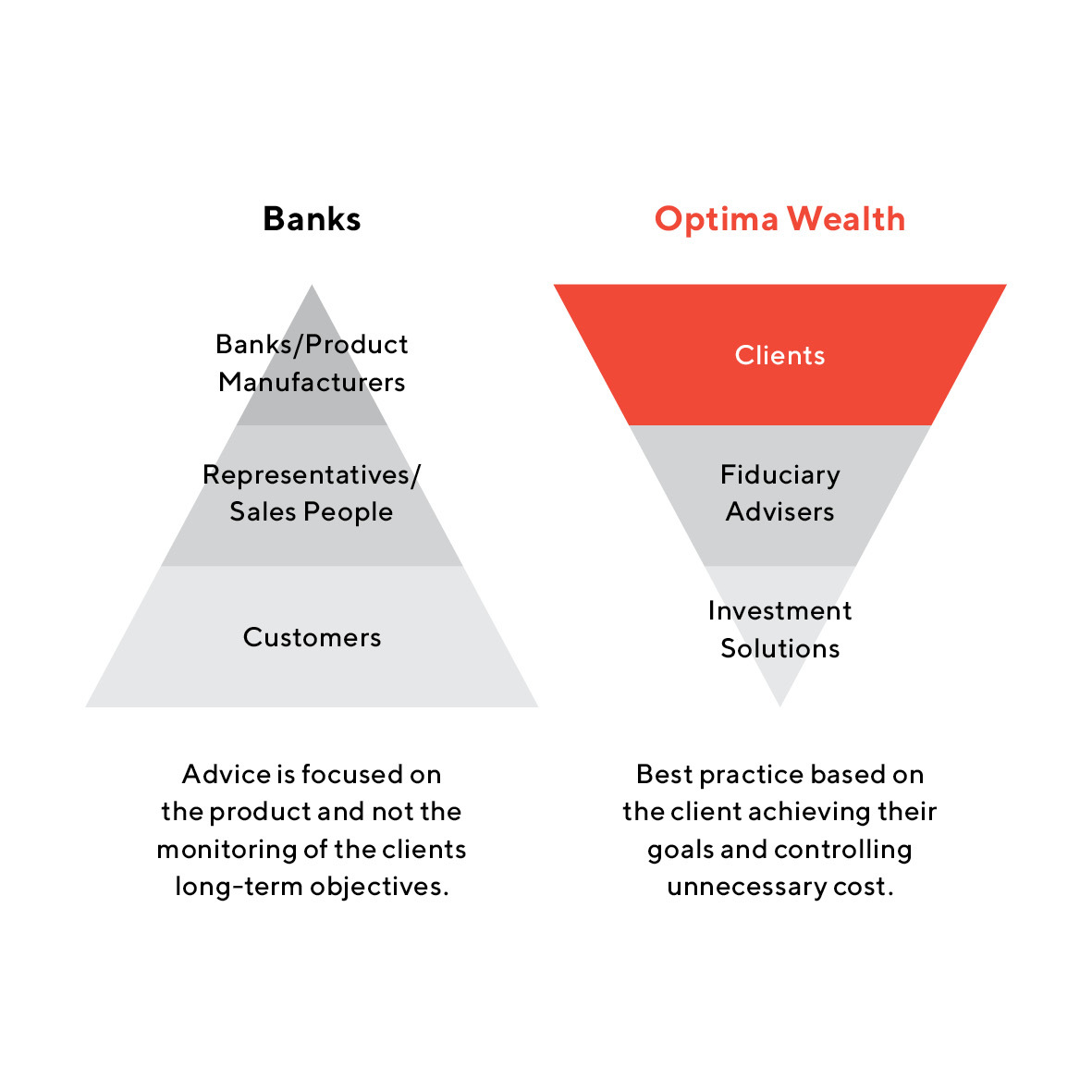 It is a holistic approach that we're proud of, and it's made up of robust strategies and well-governed plans based on academic, evidence based research, not hunches.
How we recommend investments
As independent advisors, we're able to turn the traditional model of investment advice on its head. We focus on you, our client, and align the best solution to your goals and requirements as opposed to working from the top down as banks do, prioritising products and monitoring long-term objectives.
Without this reliance on products or limited availability of investment assets, we can pick and choose from entire spectrum available as New Zealanders. We source investments that align with our philosophy of best practice and take pride in our evidence based approach.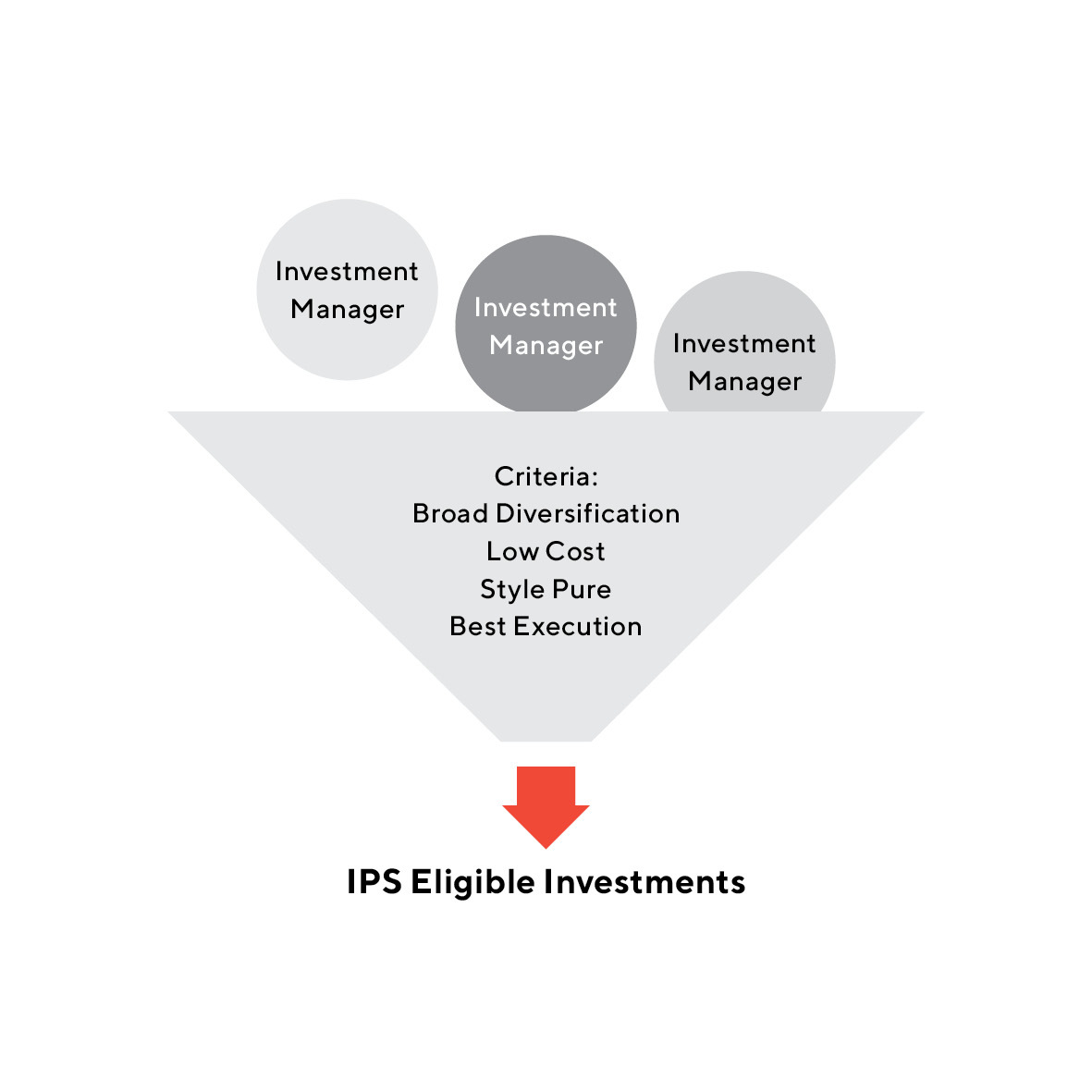 This is where our independence comes into its own because we're able to recommend investments based on sound belief, the evidence and research - not what other advisors can be paid to sell. We select them confidently because we know they are the right solution given your goals and we're not bound by our own product.
Why independence matters
As independent fiduciary advisors, we avoid the conflicts of interest that comes from traditional models of investment because we are not investing in funds that you built or have an ownership stake in. We are not recommending investments that we are getting paid a commission to sell. We are not brokers who are often representing both sides and getting paid by both parties to transact the investment. We believe this delivers great objectivity, impartiality and better governance overall; letting us truly align your best interests whenever we make decisions that impact your portfolio because we don't have any mandate to sell particular products remain tied to others.
For example if you own a fund that doesn't perform, you can't fire yourself from the investment selection. We believe this ultimately leads to higher speculation and great risk being place on your financial security.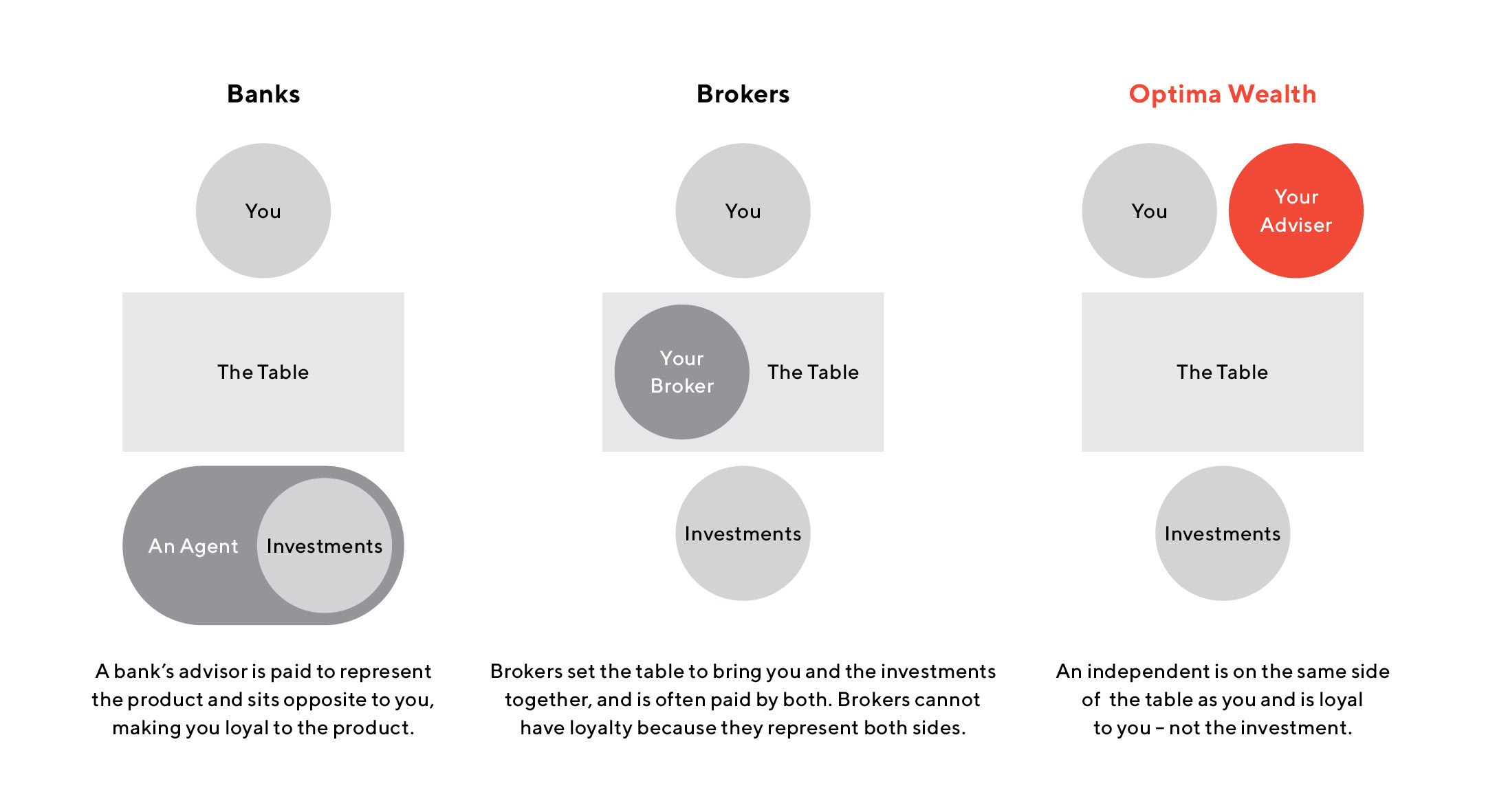 How we define success
We define success by being able to adequately fund goals that align with your lifestyle objectives and help ensure you have the most fulfilling life that your resources enable. How does your broker, adviser, bank define success?
Back to Insights